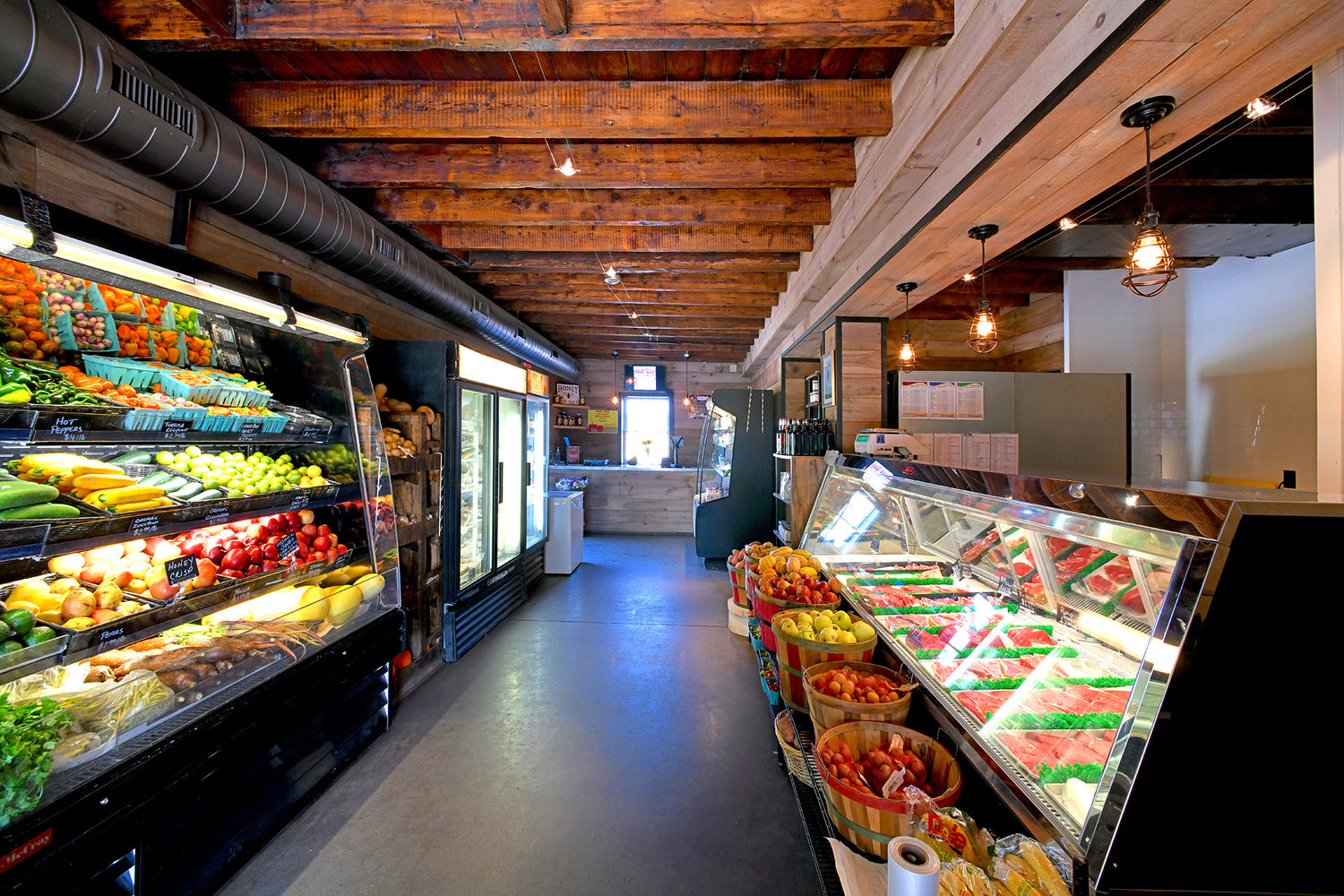 The Market
Hemlock Hill Farm's Store & Market offer a range of our all natural farm pastured raised meats in a variety of cuts, roasts and whole rotisserie or butterflied options.  Not only will you find our own Hemlock Hill Farm fresh chickens,duck, beef, pork, goose, lamb,rabbit, turkey, sausages, bacon, eggs and seasonal vegetables.  But we happily offer a variety of produce, diary & tasty products from other local farmers and proveyors, such as cheeses, sheep yogurts, drinkable fruit yogurts, milks, butters, ice cream, craft beers, raw honeys, maple syrup, granolas, fresh floral bouquets, seasonal produce and more.
Come Visit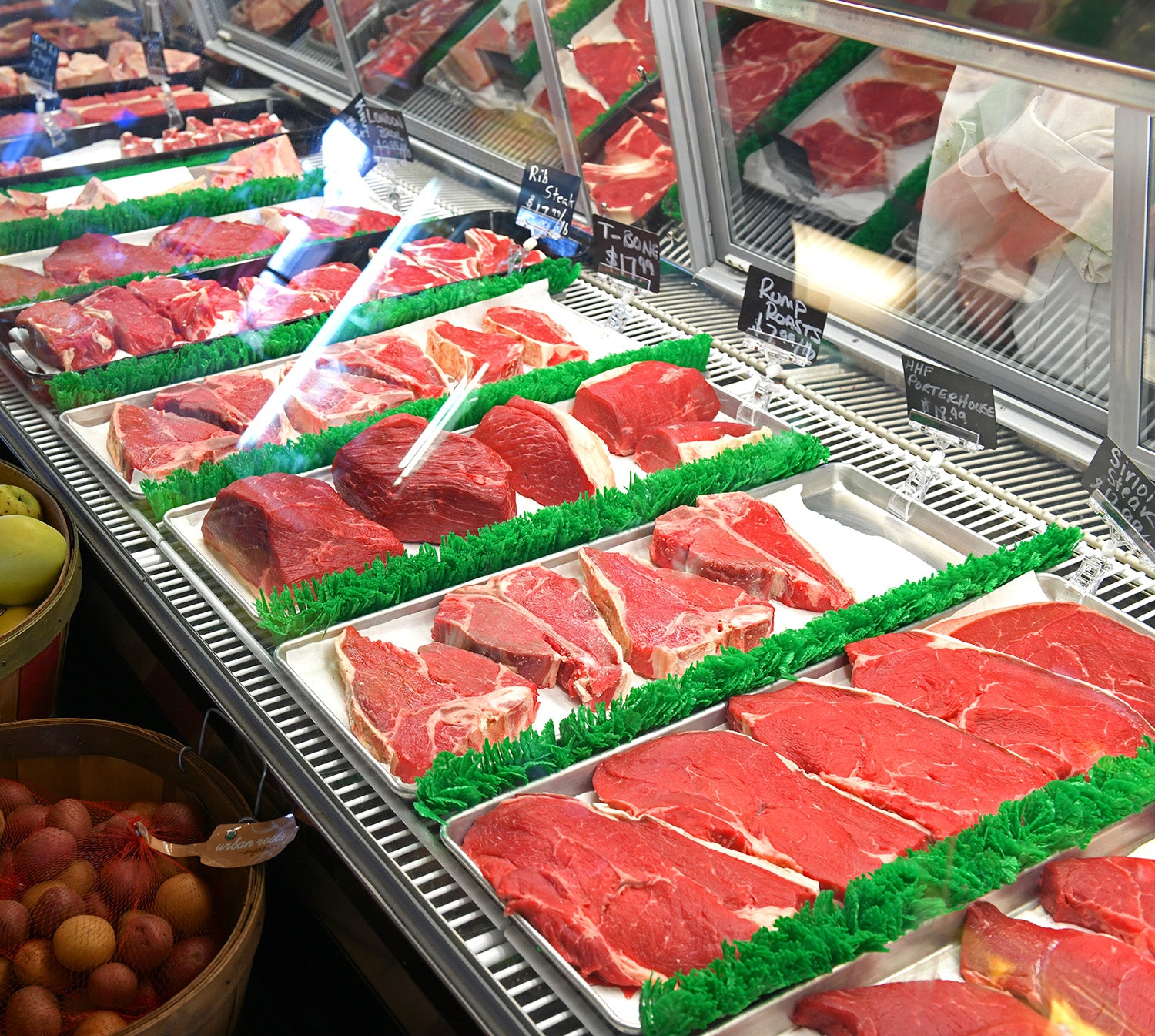 The Butcher
Macelleria DeMaria
Macelleria is Italian for "Butcher Shop".
We raise our own Angus beef, pork, lamb, goats, geese, turkeys, chickens all processed in our USDA facility. Our products are skillfully carved and packed on site. We are dedicated to bringing the community the freshest farm raised meats available.
Our In Store Products
We understand how important it is to have access to local, organic, healthy food. We provide a variety of fresh meat cuts, whole chickens all grown on our farm. Along with our farm fresh products we also offer local eggs, cheese, vegetables and more.
Our goal is to promote local Hudson Valley farms and products.